Gameco Ludia to hire 100 new staff in Montreal
The FremantleMedia division, based in Montreal, is ramping up its output of games based on TV properties.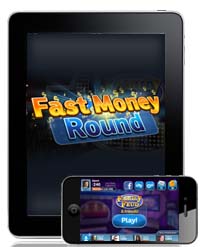 Digitial media producer Ludia Inc. plans to hire 100 new staff in Montreal by the end of 2012.
The expansion comes as Ludia ramps up its production of social media and mobile games after giving gameplay treatment to TV properties like The Price Is Right and Family Feud.
Ludia, which is owned by FremantleMedia, expects to launch 20 new games for social networks, mobile platforms and connected consoles by the end of next year.
Ludia's recent output includes four  interactive video games based on TV properties, including Hole in the Wall and Who Wants To Be A Millionaire, to be released by Ubisoft across North America.
"The expertise that Ludia developed in the past years on social networks and mobile platforms leads us to a unique position to fully benefit from the video game industry's fastest growing sectors," Ludia president Alex Thabet said in a statement Tuesday.