CTV completes indie production unit overhaul, orders Saving Hope
CTV augments SVP Corrie Coe's team with promotions and a new hire, and orders up a full season of Toronto-based medical drama Saving Hope.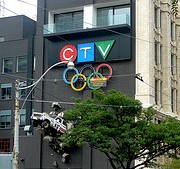 CTV has hired ex-Corus Entertainment exec Susan Makela to be director of Canadian programming management, as the broadcaster completes a realignment of its independent production team around SVP Corrie Coe.
Makela's resume includes stints as director of program funds and policy and director of original network content at Corus, now bringing her expertise in government-driven indie production funding, regulatory and financing issues to Bell Media.
Other appointments to CTV's indie production unit include promotions for two production executives: Trish Williams, named director of independent drama production, and Sarah Fowlie, tapped as director of independent comedy production.
Overall responsibility for factual and reality development and production at Bell Media will remain with Corrie Coe.
The independent production unit has been overhauled to reflect a bid by Bell Media to develop and produce programming across genres, rather than channels.
"It was important to us to put the most efficient structure in place to support Canadian independent production," Phil King, president of CTV programming and sports, said in a statement. "Under Corrie's leadership, we now have the best team in place to take projects from concept to screens for all of our properties."
Also Wednesday, CTV gave a full-season order to the medical drama Saving Hope, which is executive produced by Rookie Blue creator Ilana Frank.
CTV ordered 12 episodes of the homegrown drama set in a big-city Toronto hospital, and will star Erica Durance and Michael Shanks.
Frank of Thump Inc., who brought CTV The Eleventh Hour before delivering Rookie Blue to rival Global Television, was behind the one hour pilot Saving Hope, which was shot in Toronto in spring 2011.
Saving Hope follows the private and professional trials of doctors and staff in a Toronto hospital.
The drama pilot was written and created by Morwyn Brebner (Rookie Blue) and Malcolm MacRury, with Frank and Lesley Harrison executive producing.
The drama's first season will be executive produced by Frank and David Wellington, who will also direct.
Photo: Steven Harris, Flickr Creative Commons