Brandon Cronenberg shooting Antiviral in Toronto
The son of David Cronenberg is lensing the the thriller through Nov. 25, with Rhombus Media producing.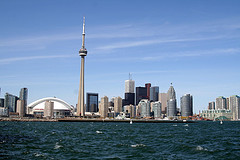 Like father, like son.
Brandon Cronenberg, the son of David Cronenberg, is shooting his debut feature, Antiviral, in Toronto through Nov. 25.
Rhombus Media is producing the Caleb Landry Jones-starring thriller that satirizes celebrity culture, and which is set up at Cinespace Film Studios on Eastern Avenue.
Niv Fichman is producing for Rhombus.
Antiviral follows Brandon Cronenberg shooting two earlier short films, Broken Tulips (2008) and The Camera And Christopher Merk (2010).