Rob Sheridan sells two comedy projects to ABC
The veteran Canadian screenwriter has a single-camera comedy set up at ABC Studios and another comedy with Warner Bros. TV.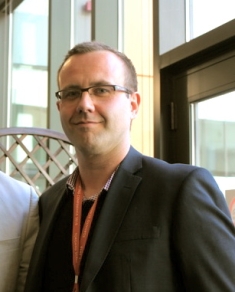 Canadian TV scribe Rob Sheridan is having a busy development season in Los Angeles.
Sheridan's single-camera comedy about a reformed over-eater who works with her ex-boyfriend in a greasy spoon has been acquired by ABC from Coquette Productions, the production shingle for Courteney Cox and David Arquette.
The sitcom is set up at ABC Studios.
Sheridan is also writing a script for another ABC comedy, Home Game, based on the Michael Lewis book Home Game: An Accidental Guide To Fatherhood.
The Closer exec producers Greer Shephard and Michael Robin will produce the project with Warner Bros. TV.
Sheridan moved to Los Angeles earlier this year after he received a blind script deal from Warner Bros. Television to develop a comedy.
Sheridan's writer, story editor and producer credits include HBO Canada's Less Than Kind, CBC's Little Mosque on the Prairie, and CTV's Corner Gas.
Sheridan, a Canadian Film Centre graduate, is represented by William Morris Endeavor Entertainment and Meridian Artists.