Proper's Red Hot History goes into production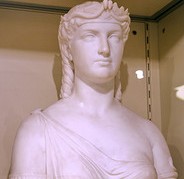 Putting a new spin on a tried-and-true format, Toronto's Proper Television's Red Hot History is now in production.
The series, which profiles historical personalities with a tabloid-style treatment, is being produced by Proper for a 2012 broadcast on Shaw Media's History Television.
The series (13 x 30 min) is being shot in Toronto, as well as France, Germany, Italy, England, Russia and Egypt. The on-location footage will be combined with interviews, re-enactments, archival images and footage and CGI.
The series is being executive produced by Cathie James and Laine Drewery and produced by Jennifer Scott. In the director's chair is Michelle Metivier.