Astral, Corus ink multi-year deals with NBCUniversal TV Canada
The deal includes multi-platform rights to over 600 Universal titles for the mediaco's pay TV library.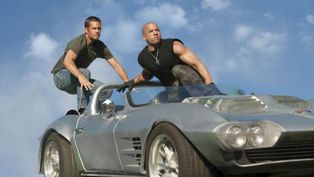 UPDATED — Marking another chapter in a long relationship, Astral and NBCUniversal Television Canada have signed a multi-year, multiplatform deal that will see the pay channel operator have access to over 600 titles from the Universal library.
Corus's Movie Central, which operates in Western Canada, also renewed their deal with NBCUniversal Television Canada, along the same terms.
Astral's pay channels The Movie Network (TMN), Super Ecran and Mpix and covers digital rights for VOD, mobile and online. It also extends to pay-per-view service Viewer's Choice, in which Astral has stake.
"This multi-year deal also expands upon our ability to offer this sought-after content across multiple platforms, including our on-demand channels and through TMN OnLine, our broadband streaming service which is offered through distributors such as BellTV, Rogers and Videotron," said Kevin Wright, SVP, programming, Astral Television Networks, in a statement.
Astral also has output deals with studios including Sony Pictures, Warner Bros, Disney and Alliance, as well as HBO and CBS Paramount.