Tracey Forbes and Calum deHartog to adapt Dennis Lehane story
The duo are planning a feature film adaptation of the Vietnam war-era short story Running Out of Dog.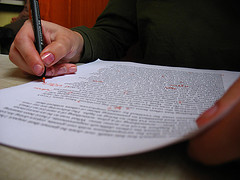 Having just wrapped the CBC pilot shoot for Cracked, Tracey Forbes and Calum deHartog have optioned a Dennis Lehane short story for a feature film adapation.
Forbes is currently at work on the script for Running Out of Dog, Lehane's short story about a Vietnam veteran returning to his hometown of Eden, South Carolina, only to become tragically entangled with the wife of a connected man who managed to avoid fighting in Vietnam.
"The story is compelling, I felt a connection with its dark, sexual nature. It spoke to me in a way that it's been in my head for three or four years," deHartog, a former Toronto cop-turned-producer told Playback Daily.
DeHartog will produce and direct the Running Out of Dog screen adaptation.
He's been in talks with Los Angeles producers, who know Lehane's work well from earlier page-to-screen adaptations of Shutter Island, Mystic River, The Wire and Gone Baby Gone.
Both deHartog and Forbes are repped by The Alpern Group.