Magnolia buys Polley's Take This Waltz for U.S. market
The U.S. distributor will also release the Canadian drama on VOD through its Ultra platform.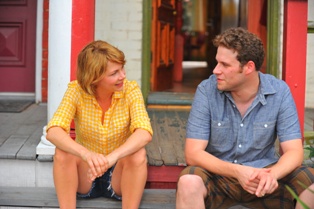 Following its TIFF bow, Sarah Polley's Take This Waltz will swing with Magnolia Pictures for a U.S. release in summer 2012.
Magnolia will also release the drama about a love triangle – which was written, directed and produced by Polley – through its Ultra VOD program.
Take This Waltz, which was sold to Magnolia by TFI International, stars Michelle Williams as a young woman in Toronto struggling to choose between her husband, played by Seth Rogen, and a handsome artist (Luke Kirby).
"Magnolia has distributed some of my favorite films of the last few years. It is an honour to have our film counted among their incredible list of titles," Polley said in a statement.
Magnolia earlier picked up Michael Dowse's hockey comedy Goon, which also bowed last month at TIFF.