Transporter shoot on hold after lead Chris Vance injured
The Canada-France coproduction is shooting action sequences in Toronto ahead of a 2012 bow on HBO Canada and HBO/Cinemax in the U.S. market.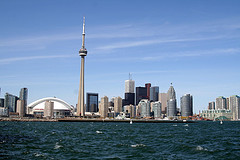 Production on the Transporter action series in Toronto has been suspended after lead Chris Vance was left injured after an on-set accident.
"We want to ensure Chris' return to peak physical condition before putting him back in front of the camera to continue shooting this fast-paced, action-packed series," Steve Shill, the showrunner on the Canada-France coproduction, said in a statement late Thursday.
Shill did not detail the extent of Vance's injuries.
But Transporter being a genre series, Vance in the lead role of expert driver and professional transporter Frank Martin is required to perform fast-paced action sequences on the Toronto set.
Transporter, based on the Luc Besson movie franchise, is produced by Canadian coproducer Susan Murdoch's QVF production shingle and French partner Atlantique Productions.
Shill, a veteran British director, two months ago jumped on board Transporter,  along with Canadian producer Karen Wookey (Andromeda), to supervise production in Toronto after the original showrunners, Joseph Mallozzi and Paul Mullie, took a back seat creatively.
The action series has HBO Canada, Germany's RTL, France's M6, and HBO/Cinemax in the U.S. on side as broadcasters for a 2012 debut.