Marc-Andre Grondin top-lines L'Affaire Dumont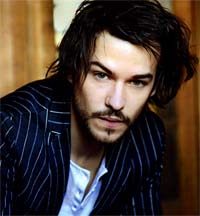 Marc-André Grondin is starring in L'Affaire Dumont, the latest film from Quebec director Daniel Grou, also known as Podz.
The $5 million film, from Go Films and producer Nicole Robert, is based on a true story and portrays Grondin as Michel Dumont, a convenience store delivery man unjustly tried and convicted for a rape he insisted he never committed.
While on trial, Dumont falls in love with a young single mother, played by Marilyn Castonguay, who sets out to prove his innocence.
Danielle Dansereau penned the script for L'Affaire Dumont, which is now in production.
The film has financing from SODEC, Telefilm Canada, CBC/Radio-Canada and The Harold Greenberg Fund.
Alliance Films will release L'Affaire Dumont in Canada, while Entertainment One is shopping the film's international rights.