City Life Film Project gets new funding prize from Harold Greenberg Fund
The organization contributes a $10,000 development loan and sponsorship dollars to the training program for young filmmakers.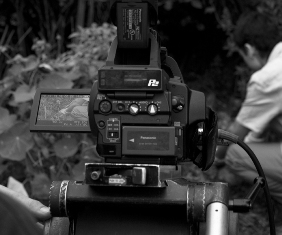 A cinematic expression of the heartbreak brought on by broken homes and substance abuse is all the more poignant when seen through the eyes of a child.
These themes and more were explored last year in the City Life Film Project, a partnership between Temple Street Productions and The Remix Project and sponsored by the Harold Greenberg Fund. The ongoing project allows three young filmmakers to create short films about issues facing the urban, poverty-stricken communities in Toronto in which they live.
Created to train at-risk youth for careers in film and TV, the program is now in its second year and offering a new incentive to participants – a $10,000 HGF development loan to be awarded to the filmmaker whose project has the most potential to be turned into a feature film. In addition, the foundation also signed on as a City Life sponsor, to help with the overall costs of the program.
The top three finalists this year, whose short film will be competing for the $10,000 prize, include Kobi Ntiri, who is paired with David Weaver (Toronto Stories); Kimberly Miller-Price, who is partnered with Ruba Nadda (Cairo Time) and Gebriel Deneke, who is working with Leonard Farlinger (I'm Yours).
The chosen filmmaker will work with a story editor on writing a treatment, which will form the framework for a feature-length screenplay. The remainder of the $10,000 loan will help cover the filmmaker's living costs during production, to be paid back after the film is made.
The finalist's screenings will be take place in late January 2012 at TIFF Bell Lightbox.
"One of the soft things that's kind of hard to measure in the program is how much confidence they're building, in terms of their communication, interaction with other people, and also their belief in themselves and the stories from their neighbourhoods," explains the program's director, Tara Woodbury. " I think (Astral's Harold Greenberg support) is a mark of confidence from the film community in them, that in turn helps boost their confidence."
One of the pillars of the Harold Greenberg Fund is to help aspiring artists, explains Galway, so the project's mandate to help emerging artists who face extra challenges breaking into the industry falls in line with the organization's mandate.
"It really, ultimately, comes down to filmmaking talent. They're pretty rigorous in their selection criteria, and this is really [meant] to launch careers," says the Fund's president, John Galway, of why the organization chose to support the City Life Film Project. "That money goes to help run the program that gets them that first experience, that first calling card," Galway says.