Stefanie von Pfetten and David Sutcliffe topline Cracked pilot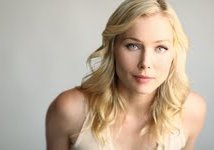 White Pine Pictures has booked Stefanie von Pfetten (Better off Ted) as psychologist Daniella Ortiz and David Sutcliffe (Gilmore Girls) as police officer Aidan Black for its CBC crime drama pilot Cracked.
The unlikely partners work in the Abnormal and Violent Crimes Unit in the police procedural pilot, solving crimes amid the unpredictable world of the emotionally disturbed.
Vancouver-born von Pfetten (pictured) just completed a star turn in the western backdoor pilot Goodnight For Justice for the Hallmark Channel, which was written by and stars Luke Perry.
The full cast for the Cracked pilot, which will be directed by Tim Southam, will be unveiled Friday at MIPCOM 2011, where White Pine Pictures is shopping the Canadian crime drama to potential foreign partners.
Tracey Forbes wrote the pilot script for the character-driven drama, which was inspired by the experiences of former police officer Calum deHartog, who has turned TV producer and created the Cracked series with Forbes.
Susan Morgan is a creative producer, while White Pine Pictures president Peter Raymont, Forbes and Janice Dawe will executive produce.
Photo: //stefanievonpfetten.blogspot.com