Pitch Guide: Murray Battle, Knowledge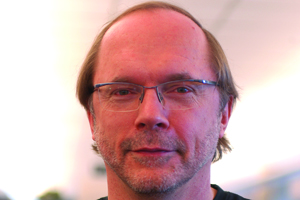 This installment of realscreen magazine's annual Radarscreen global pitch guide profiles Murray Battle, director for independent production and presentation, Knowledge network.
WHAT HE'S LOOKING FOR:
Knowledge is British Columbia's 24-hour arts and culture network and public educational broadcaster. Documentary strands include "Storyville," inspired by the BBC strand of the same name.
It is a two-hour slot which accommodates feature and one-hour programming, and is, according to Knowledge's producers portal, "the place to see character-driven creative documentaries on cultural, social and political issues from home and around the world."
Other strands include "Masters," a one-hour doc slot that airs profiles and portraits on masters of the arts from various disciplines; "East is East," a one-hour slot focusing on the Asia-Pacific region; "Radio City," which includes one-hour, feature-length and mini-series projects geared towards opera, the symphony and ballet; and "Route 66," a home for classic doc features billed by Knowledge as "a road trip through the last 40 years of celluloid reality."
"Storyville" is the sole strand that Knowledge commissions for, with the rest being filled by acquisitions. Across the board, Battle says the priority is in finding "strong stories that will engage a BC audience. We're an arts and culture network so we're also looking for arts docs that are more than a biopic or process film and enter the realm of social issue."
HOW TO PITCH:
Knowledge will accept proposals from independent producers from across Canada, but preference will be given to those from British Columbia. Proposals also must come from an incorporated company. Inter-provincial coproductions are welcome, as are international treaty copros.
Note that with treaty projects, ownership needs to be with the Canadian coproducer. Commissioned programs must be able to be certified as 100% Canadian productions or international treaty coproductions. Email producers@knowledge.ca to get the ball rolling. Note that proposal materials will not be returned. Allow six to eight weeks for a response.
Also available are guides to U.S. networks (part one and part two), as well as international previews with Current TV UK's Lina Prestwood, France 2's Fabrice Puchault, RAI's Lorenzo Hendel, ORF's Andrew Solomon and CBS Reality's Sam Rowden.