MIPCOM 2011 briefs: Best Boy Entertainment, Lionsgate, Vuguru
Canadians are busy in Cannes unveiling international TV deals to bolster their business strategies.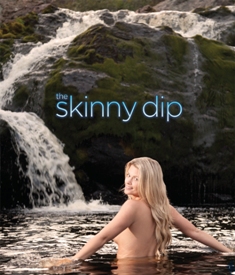 Best Boy Entertainment has sold the travel/adventure series The Skinny Dip, comprising eight half hours, to the U.S.-based Travel Channel across Europe, Africa, Middle East and Asia Pacific territories.
The Skinny Dip features globetrotter Eve Kelly searching far and wide for skinny-dipping bliss, whether via boat, dog sled, kayak, horse and camel.
"We are delighted that The Skinny Dip will be part of Travel Channel's impressive schedule, available over an extensive reach of key territories and look forward to a new, long-term relationship," said Robert Evans, head of distribution at Best Boy Entertainment.
—————————-
Michael Eisner's Vuguru digital content studio, which is minority-owned by Rogers Communications, has recruited Mark Burnett, Heidi Klum, Arianna Huffington and Killer Films topper Christine Vachon as partners for around 15 new series for online webcaster AOL Inc.
The premium content made for the web will include Vachon pacting with AOL to produce the series Killer Digital, while Jennifer Lopez and her production shingle Nuyorican Productions and Believe Entertainment Group will make Tiger Beat Entertainment, an entertainment lifestyle show for teens and young adults.
Rogers holds the exclusive Canadian rights to all Vuguru product.
———————————-
Lionsgate is looking to repeat the success of its The Hunger Games rights acquisition in snapping up the feature rights for the teen novel series Chaos Walking by Patrick Ness.
Quadrant Pictures, best known for movies like How to Train Your Dragon and The Grudge, will adapt the youth novels, which are set in a dystopian future where people colonize a distant Earth-like planet.
Lionsgate's international TV division also Monday said it is pacting with Latin American TV executive Maryann Pasante to launch Lionsgate-TISA Television International.
The joint venture brings together Vancouver-based Lionsgate with Television Internacional Sur America, a distribution company launched earlier this year by Pasante, a former MGM Television International's head of distribution for Latin America.