Best Boy Entertainment hires Brit rainmaker Mike Prince
The veteran British dealmaker will help launch a new UK office to forge possible Canadian-European coproductions.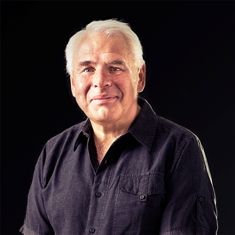 Mt. Pearl, Newfoundland-based producer Best Boy Entertainment has hired British dealmaker Mike Prince to help launch a new office across the Atlantic in London.
Prince will join Best Boy Entertainment's UK operation after working for various ITV networks over a four-decade long career, and ahead of co-founding indie producer and sales company Winchester Television.
"There's a talented team behind Best Boy's impressive growth and I'm delighted to be joining their new London base to support the next phase of sales and future interest in strategic partnerships," Prince said in a statement, alluding to possible Canadian-European coproductions in the works.
Founded by Ed Martin, Best Boy Entertainment is best known for its docudrama series Pet ER, the hybrid animation/live action kids series Mickey's Farm, and the 13-part documentary series Soccer Shrines, about soccer fans and the stadiums and fields they gather round worldwide.