Fall TV: The Big Bang Theory wins Thursday
The comedy brought in over four million viewers on CTV last Thursday, its most watched episode ever.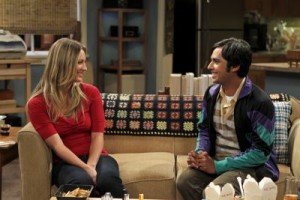 The premiere of The Big Bang Theory on Sept. 22, was, well, big.
The first episode of the series at 8 p.m. on CTV garnered 3.72 million viewers and the back-to-back second episode at 8:30 brought in 4.05 million, making it the most-watched episode in the history of the series, according to CTV. (All data 2+, BBM Canada.)
Grey's Anatomy's first episode at 9 p.m. on CTV brought in 2.31 million viewers, winning its two-hour timeslot.
The rebooted Charlie's Angels premiered at 7 p.m. on CTV with 955,000 viewers, according to BBM Canada.
On CTV Two, The X Factor at 9 p.m. brought in 1.32 million viewers, 53% more than the series premiere of Person of Interest on Citytv, which had 961,000.
The season opener of The Mentalist on CTV Two brought in 1.2 million viewers at 10 p.m., while the series premiere of Prime Suspect on Global garnered 897,000 viewers.
From Media in Canada
Editor's note: In the earlier edition of this story, Playback/Media in Canada incorrectly stated that Charlie's Angels was on Citytv. We regret the error.