CBC buys two Shaftesbury Factual docs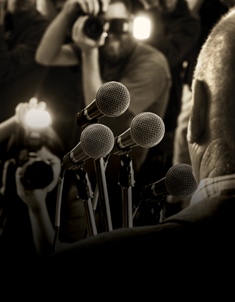 With fewer Canadian TV slots devoted to documentaries, Shaftesbury Films has landed two prized factual berths on the CBC.
The Shaftesbury Factual division has sold two upcoming one-hour doc projects, Who's Sorry Now? and Why Men Cheat, to the CBC Doc Zone strand on Thursday nights.
Both projects are written and directed by director Marc de Guerre and will be shopped by Shaftesbury at MIPCOM 2011.
Who's Sorry Now?, which is currently in post-production and is set to bow on the CBC in February 2012, investigates crisis control specialists who stage-manage marquee politicians and celebrities through PR nightmares and the inevitable Big Apology that follows.
And Why Men Cheat, to start production in early 2012 for a CBC airdate later next year, probes why powerful men like Silvio Berlusconi and Arnold Schwarzenegger risk everything, including the end of their marriages, by engaging in illicit affairs.
Who's Sorry Now? and Why Men Cheat are produced by Marc de Guerre and Sarah Galea-Davis, and executive produced by Rachel Low, Christina Jennings and Scott Garvie for Shaftesbury.
Two earlier Marc de Guerre docs, Gamer Revolution (2007) and The Disappearing Male (2008), aired on the CBC and snagged Geminis for best science and technology documentaries.
His more recent credits include Surviving The Future (2010) and End Of Men (2011).