TIFF 2011: Philippe Falardeau earns best Canadian feature prize
Nathan Morlando's Edwin Boyd is named best Canadian first feature, while Ian Harnarine's Doubles With Slight Pepper wins for best Canadian short film.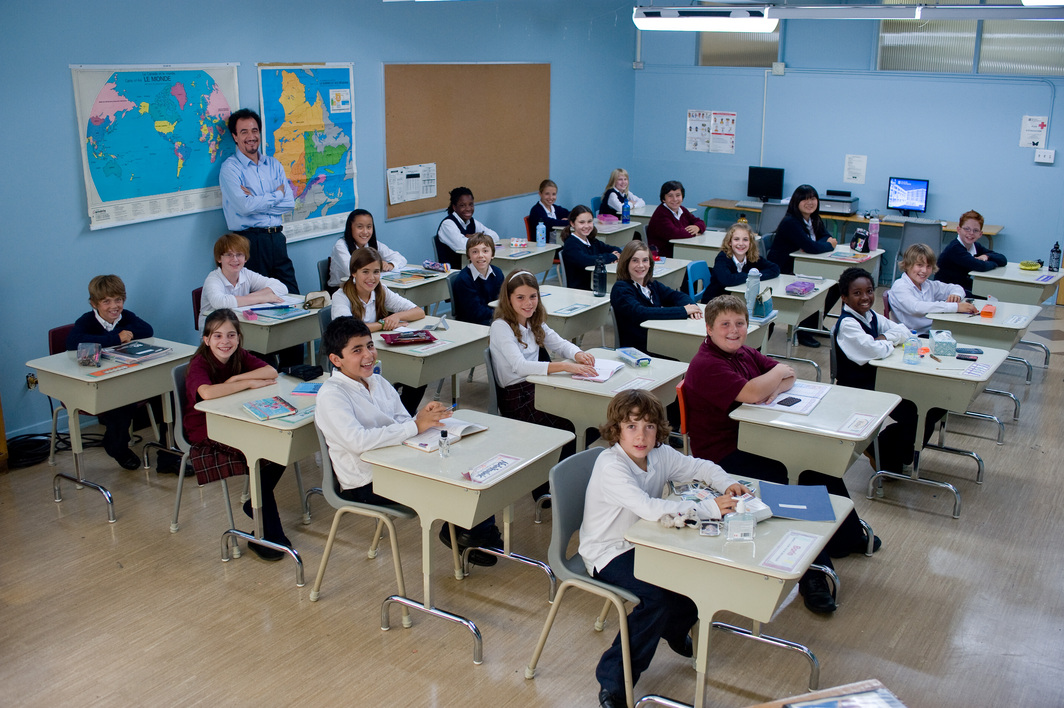 No surprises here: Philippe Falardeau continued his winning award-season ways Sunday by picking up the best Canadian feature prize at the Toronto International Film Festival for Monsieur Lazhar.
The Quebec feature, which stars Danielle Proulx and Brigitte Poupart, received a North American premiere in Toronto, after winning two trophies at Locarno.
"This festival has been part of our journey in the last decade. It has helped us to connect with audiences in Canada and across the world," Falardeau said Sunday at the Four Seasons Hotel after picking up the TIFF trophy.
All of Falardeau's four theatrical features have screened in Toronto.
The Quebec filmmaker recalled a slew of foreign sales for Monsieur Lazhar as the Toronto festival got underway on Sept. 8.
"When I heard how many countries were interested in the film, I nearly fainted. I felt I'd won the Stanley Cup," he added.
Monsieur Lazhar producers Kim McCraw and Luc Déry also won the 2010 best Canadian feature trophy at TIFF for Denis Villeneuve's Incendies.
Falardeau's latest film beat out strong competition in Toronto from David Cronenberg's A Dangerous Method, Mike Clattenburg's Afghan Luke, Jean-Marc Vallee's Café' de Flore, Guy Maddin's Keyhole, Randall Cole's 388 Arletta Avenue, and the Rossif Sutherland-starrer I'm Yours, directed by Leonard Farlinger.
Also Sunday, Nathan Morlando's true-life drama Edwin Boyd, about the infamous Toronto bank robber and starring Scott Speedman, picked up the best first Canadian feature prize.
"I want to thank the crew, who made miracles happen, and my cast, who believed in me," Morlando said as he accepted his prize Sunday.
Other first features by Canadian filmmakers contending in Toronto included Guy Edoin's Marecages, Yonah Lewis and Calvin Thomas' Amy George, Leave It On The Floor by Sheldon Larry, and Simon Davidson's The Odds.
The festival jury gave a special citation to Anne Emond's Nuit #1 for underlining the "power of two actors with incredible chemistry, a courageous filmmaker and a dingy apartment."
Elsewhere, Doubles With Slight Pepper, a father-and-son tale set and shot in Trinidad by debut filmmaker Ian Harnarine, won the best Canadian short film juried prize.
Harnarine completed the short film as his graduate thesis project at New York University as he shifted careers from being a nuclear physicist.
The 18-minute short, executive produced by Spike Lee, prevailed over runners-up Mathieu Tremblay's Of Events and Ryan Flowers and Lisa Pham's No Words Came Down.
On the audience award front Sunday, Lebanese director Nadine Labaki won the top People's Choice trophy at TIFF for Where Do We Go Now?
The audience award for best documentary went to Jon Shenk for The Island President, while the People's Choice trophy for the best Midnight Madness title went to Gareth Evans for The Raid.
And a FIPRESCI critics panel gave Swedish director Axel Petersen the best Discovery sidebar title prize for his debut feature Avalon, while Gianni Amelio earned the best Special Presentations sidebar picture for The First Man.