New Franchise Media pacts with Valhalla on Archer novel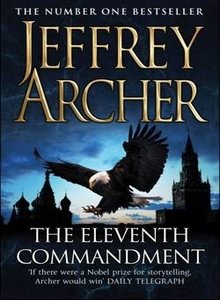 New Franchise Media has lined up veteran Hollywood TV producer Gale Anne Hurd of Valhalla Entertainment to develop millionaire Jeffrey Archer's novel The Eleventh Commandment as a TV drama.
The pact is the latest by Toronto-based New Franchise Media, led by Jeffrey Steiner and Dianne Schwalm, to exploit a slate of 10 optioned Jeffrey Archer novels as film or TV projects.
The latest deal will see The Eleventh Commandment, which follows CIA assassin Connor Fitzgerald as he comes up against a formidable enemy on the eve of his retirement, adapted into an ongoing TV series.
Valhalla Entertainment's TV credits include The Walking Dead, a zombie drama for AMC, and Port Royal, a Jamaica pirate drama for FX.
"Jeffrey Archer's storytelling is compelling, character driven and perfect for television – full of fast-paced, high-stakes danger," Hurd said in a statement after Valhalla executive Ben Roberts brought Eleventh Commandment to her production shingle for TV development.
Toronto-based New Franchise Media last week unveiled a separate development deal with Hollywood action producer Frank Marshall to develop Archer's Matter of Honor novel into a feature film.
New Franchise Media is represented by CAA's Kevin Cooper.