Canada at TIFF: Inside the Fest with Karen Bruce
TIFF's director of Canadian Initiatives shares her tips, news and top TIFF picks.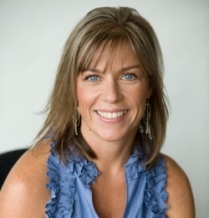 Karen Bruce is the Toronto International Film Festival's director of Canadian Initiatives. Each day of the festival, she shares her top programming picks and inside tips for getting the most out of the TIFF experience. As the festival winds down toward the weekend, this is Bruce's last post.

What were Thursday's highlights?
In the morning we had the State of the Industry panel and it was fantastic. We had a very captivated audience that did not leave – sometimes with these panels, people come and go, but no one left this panel. It was a very healthy discussion with different opinions on whether or not there should be a window where the only time you can see a film is in the theater. Todd Wagner from 2929 Entertainment and John Fithian from the National Association of Theatre Owners continuously said, "I have to strongly disagree with what so-and-so said." It had the audience really engaged and laughing. It was exactly what I'd hoped it would be, so we were really happy. For sure it could have gone on for another half-hour because there were a lot of questions and a lot of people wanted to speak to the panelists after.
At noon, we had the last Telefilm Canada Talent to Watch session, Not Short on Talent that focused on short films. On that note, Short Cuts Canada 6 also saw a full house! It's playing again today at 1 p.m., so if anyone was turned away, they can try again.
And then we had the launch of TIFF Nexus, which was standing room only. Shane also introduced that panel and then we had Vincenzo Natali coming in on Skype – I was little nervous about how that would work, but it looked great. There was a reception after and people seemed to be really jazzed about it.
What Canadian films can people check out today?
We have a bunch of Canadian films playing again, in case anyone has missed them the first time. I'm Yours is playing at 4:45 p.m., Amy George at 9:15 p.m., The Patron Saints at 9:45 p.m. and Leave it on the Floor at AMC at 2:30 p.m..
Tomorrow we have the late Gala screening of Winnie. It's a South Africa-Canada coproduction and tomorrow is the world premiere. Nelson Mandela's story has been told many times, but Winnie Mandela's story has not been heard as much. It's a great story, beautifully shot and Jennifer Hudson does a fantastic job as Winnie.
The industry programming wraps today. What would you say were the highlights?
Our first Mogul session with Ted Hope, people really enjoyed hearing from him – he was funny and engaging. Bruce McDonald for the master class, having him here with the two films and a book while he's shooting every day. The State of the Industry panel and TIFF Nexus – you never know what the industry is going to be like at the end, but both houses for those were fantastic.
I also really enjoyed the Talent Lab and Producers Lab and there's already have a project coming out this year, so we're thrilled with that because it proves that they're successful. For the Talent Lab, it was great to have Jason Reitman and Bingham Ray as governors, and a guest like Sarah Polley coming in on the first day with her whole crew. She's open and honest and it was the day before Take This Waltz premiered. She could have easily said she was too busy, but she didn't. She's great in that she wants to meet and talk about her career as an actor and filmmaker, because many of the participants are also that.
I was really, really happy with the pitches with Telefilm Canada Pitch This! and delighted that Leone Stars won. But all six pitches have a chance to be a feature film and will get there, so now we have something to look forward to. They are all ones to watch!
What's left to do now that the Filmmakers' Lounge is closing today?
Checking out films! I've been running into people who've been so busy participating in the Producers Lab and Talent Lab and they're saying, "We're seeing films now!"
On a side note, one of the other programs I do is Film Circuit, it's a national outreach to get Canadians to see Canadian films, and we have all our groups across the country coming in today and tomorrow. We program films and we have seven lined up for two days, then we have a reception. The idea is that they'll see these films and program them for their own groups.
We have our closing night Gala, Page Eight starring Bill Nighy. I adore him and I think he's a fantastic actor. And then we'll have our awards on Sunday, too, so stay tuned for the winners!