TIFF 2011: Producers Lab hatches Canada-Belgium film copro
Geoffrey Enthoven's Winnipeg will be developed and produced as a multinational film.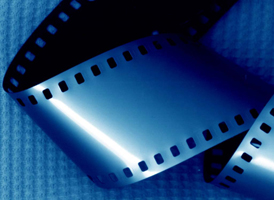 TIFF's Producers Lab Toronto forum has hot-housed a coproduction for Geoffrey Enthoven's Winnipeg between Quiet Revolution Pictures and Belgian partner Fobic Films.
The dark comedy, to be set in Canada and Belgium, will be written by Pierre de Clercq.
The indie portrays a Bruges hotel owner who goes to Canada to break the heart of a wealthy woman he had an affair with 20 years earlier.
The English-language film will be developed and packaged for production in 2013, with Michael Dobbin (pictured) producing for Quiet Revolution Pictures.
Fobic Films' Mariano Vanhoof, who attended the recent Toronto Producers Lab at TIFF with Dobbin and will partner on Winnipeg, also earned the top audience and Grand Prix des Ameriques awards at the Montreal World Film Festival for Hasta La Vista (Come As You Are).