TIFF 2011: Catching up with…The Odds' Davidson and Newlands
Director Simon Davidson and producer Kirsten Newlands tell Playback about their first TIFF premiere and plans for the film's future.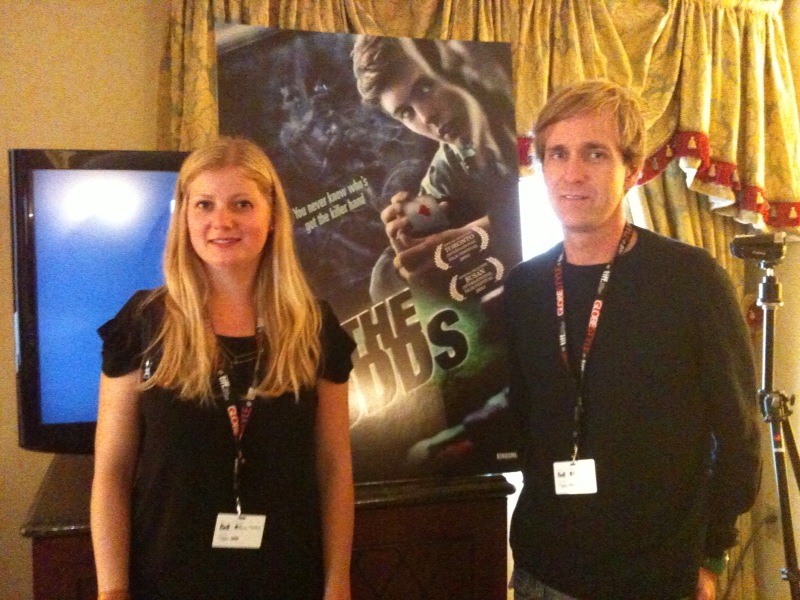 Following the world premiere of their film, The Odds, to a packed TIFF house, director/writer/producer Simon Davidson and producer Kirsten Newlands were breathing a sigh of relief when Playback caught up with them at the First Weekend Club cocktail party Tuesday.
"I've seen the film a thousand times, so I didn't think I was going to sit in the theatre to watch it with the audience," Davidson says of his film's Monday premiere. "At the last minute, I thought I'd watch a few minutes and I ended up watching the whole thing. It felt like I was watching it for the first time."
The film, part of the Canada First! program, got snapped up by New York-based Visit Films for international distribution just before the fest.
"One of my goals for TIFF was to get a foreign sales agent," says Newlands. "The week before we came to Toronto, we signed the deal with Visit."
Kinosmith is distributing the film in Canada and Newlands says it's slated for a mid-October theatrical release. At the end of the month, Davidson and Newlands will jet off to Korea for the 16th annual Busan International Film Festival where The Odds is set to screen in official competition.
Submitting to the Asian film fest was a no-brainer for Davidson. "Gambling is popular in Asian culture, so we thought we'd take advantage of that," he says.
The film received financial support from Telefilm Canada as well as through the NSI, but not through its Features First program. In fact, The Odds was initially developed as a TV series and when Davidson and Newlands were going through the NSI, they were persuaded that it should be a feature.
Ironically, now that people have finally seen the film, the pair said they've had several comments that the story would translate well to a TV series.
"I would definitely not say no [to doing that]," says Davidson. "But there are a few other things I'd want to do first before I return to the characters and storyline."
He's hoping to start arranging financing next spring for his next feature, a murder story with the working title Six Nights.