Canada at TIFF: Inside the fest with Karen Bruce
For each of the festival's 11 days, TIFF's director of Canadian Initiatives shares her tips, news and top TIFF picks.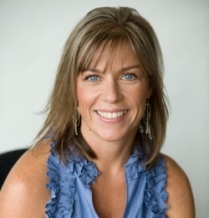 Karen Bruce is the Toronto International Film Festival's director of Canadian Initiatives. Each day of the festival, she shares her top programming picks and inside tips for getting the most out of the TIFF experience.
How was Tuesday? Any highlights to report from the front lines?
The screenings yesterday were great! I did the Q&A with Bruce [McDonald], then we screened Hard Core Logo II and we had a full house. Bruce is well-loved by the local and international industry – he can't walk two steps without people wanting to get a picture.
We had the Telefilm Pitch This! session and all six pitches were really, really great. We also had a full house and we actually turned people away at the door. The winner was Leone Stars and it's the first time a documentary won. This also happens to be the first year we've opened our festival with a doc. [Leone Stars] is about soccer players in Sierra Leone who are war victims. It's a beautiful story – the images they were showing were just fantastic.
This is one of the strongest years I've ever seen for Pitch This!. The other pitching teams heard from interested parties in the audience and I know Telefilm talked to some of them too. The stories were good and they had good pitching coaches. A pitch for Pitch This! is very different than one to a studio executive. They were very well prepared, they all had images, and they were thorough.
Yesterday's music panel was also great and Michael Dowse, who was on the panel, was fantastic. People don't realize how early they need to start thinking about music in their films. One of the attendees said he'd been to all the industry panels so far and this one was the best for him.
Then there was the big InStyle party at Windsor Arms. I got there later, but it was packed full of a lot of industry and celebs. A lot of actors in the room and a lot of Canadian actors, including cast of Rookie Blue, some of whom are in films at the festival this year. So I returned to partying last night, but I still got home at a sensible hour.
What can we look forward to on the big screen today?
There are still a lot of screenings. Today we have the gala screening for Starbuck, which stars Patrick Huard from Bon Cop, Bad Cop, Romeo Eleven is also premiering tonight as part of Canada First! and there's Short Cuts Canada 6, which includes one of my favourite shorts, a French period piece called Trotteur from Arnaud Brisebois and Francis Leclerc. The cinematography for that short is absolutely beautiful. It's a bleak story, but really, really well told. It's the director's first short and he's done a fantastic job, telling the story of a boy who's racing against an old steam-engine train.
What's happening on the industry front?
TIFF Nexus launches tonight with a Focus On panel called Developing William Gibson's Neuromancer as a Game and Film at 3:30 p.m. in the Filmmakers' Lounge. My colleague [director of public programs at TIFF] Shane Smith will moderate the panel and it's something that he and his team have be working hard on. Nexus is all about being able to expand what the TIFF Bell Lightbox is all about. This is going to become one of our biggest programming areas in the building year-round.
We also have Telefilm Canada's third Talent to Watch session at noon, featuring short filmmakers. Mark Slutsky will be on the panel, and he's had a great year this year. He's been in the TIFF Talent Lab, Pitch This! and has a short in the festival – he's a really fantastic guy and definitely one to watch in the next couple of years.
What else is coming up?
Our busiest days are behind us, so that's great, but there's still a lot to check out. Bruce Beresford is in the Lounge tomorrow at 10 a.m. and it's a real treat for us to have him: Last Dance is one of my favourite films! He'll be talking about his film Peace, Love & Misunderstanding, starting his career in South Africa and being back in Australia making films.