Film trio lands equity support from Harold Greenberg Fund
Whizbang Films' Cottage Country is among three features receiving support through the Fund's Equity Investment Program.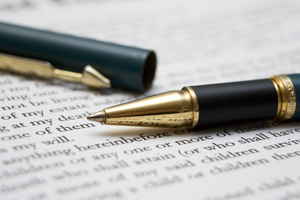 It's all about the strength of the script for the latest round of the Harold Greenberg Fund's Equity Investment Program, which just announced its financial support for three features.
Peter Wellington's Cottage Country, David Morton's Mad Ship and Michael McGowan's Still were selected from 11 applications for the program's first round of the year.
"On all three of them, it was the scripts that sold us, but they all have a great complete package," John Galway, the Fund's English-Language Program president, tells Playback Daily. "We always look at the experience of the director, the production company, the package of cast and key crew members. We also like to have a bit of portfolio, but we do look at projects with first-time filmmakers."
Galway adds that budgets for the films don't typically come into play when making the final selection.
"None of the selected three are particularly high-budget, [they are] all typical Canadian budgets," he says.
Enigmatico Films and Buffalo Gal Pictures' Mad Ship follows the story of a man building a handmade ship to sail out of the prairie dust bowl during the Great Depression. Danny Iron is on board as executive producer with scriptwriters David Morton and Patricia Fogliato.
Still from Mulmur Feed Co. Ltd. is based on the true story of a 90-year-old man who wants to build a house for his wife, which results in housing authority battles. The production team includes Avi Federgreen, Richard Hanet and Jody Colero.
Whizbang Films' dark comedy Cottage Country is penned by Jeremy Boxen and is being produced by Frank Siracusa and executive produced by Paul Gross.
Both Still and Mad Ship received previous support through the Fund; Cottage Country is a first-time recipient.