CTV's Brett Burlock to lead Take 5 Development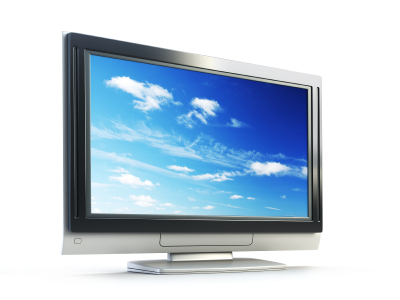 From the makers of European costume dramas The Borgias, Camelot and World Without End is coming long-promised homegrown TV content, by way of a new Canadian development arm, Take 5 Development.
The joint venture between John Weber's Take 5 Productions, Berry Meyerowitz's Phase 4 Films and veteran executive producer Fred Fuchs will be led by Brett Burlock, who recently served as VP of development at CTV (Flashpoint, The Listener).
The aim, after successfully coproducing around 47 hours of TV dramas in the last two years, is to see Take 5 Development harness the best Canadian screenwriters and other local talent to make 10 out of 10-points projects, treaty coproductions and six out of 10-points industrial series, all for sale domestically and internationally.
"We've been busy with all that activity, and new projects coming as well, but we really wanted to start to develop with Canadian writers and Canadian showrunners new shows for Canadian broadcasters, but with an eye to the international market as well," Fred Fuchs tells Playback.
After many reports and regulatory submissions from the Writers Guild of Canada and ACTRA about minority coproductions like The Borgias and World Without End costing Canadian jobs, Take 5 Development is throwing down the gauntlet to local guilds and unions by moving beyond production to content creation.
The plan is to welcome Canadian TV showrunners on board as creative and financial partners.
"We want to bring a respectful and collaborative approach to showrunners. It's really their voice that drives the show and breathes life in the world and the characters, and without that strong creative force at the core of the show, it's difficult, if not impossible to execute," said Brett Burlock, who said he will draw on emerging and established writers in his Rolodex when developing new projects.
Take 5 Development will focus on one-hour scripted dramas, while developing one or two sitcoms and, if the demand is there, TV miniseries and telefilms.
Burlock added the subject matter for the Take 5 Development slate will be Canadian, but not solely so, as the joint venture targets an international market.
The company will also exploit existing broadcast relationships with U.S. players like Showtime and NBC program chief Bob Greenblatt.
On the distribution side, Phase 4 Films will formalize its relationship with Take 5 Productions to expand its reach into development and distribute projects that come out of the development arm.
The Take 5 Development principals recognize the challenges ahead in developing Canadian-content series, but insist the stars have aligned for such a venture.
"I'm a 100% confident that we can do this. Because of our relationships with American broadcasters, they all want this, they are looking for this," Fuchs said of multinational TV series in which Canadians can take the creative lead.
He added that, at its core, Take 5 Development will be a Canadian company.
"We understand that, at the end of the day, our clients are the Canadian networks," Fuchs said.
"We also believe that Canadian audiences also want high-high quality shows, and that to reach that bar, to compete with American shows, we need higher budgets and the solution is to take the project and develop with the Canadian networks and bring in financing from outside Canada, so we can compete on that level," he added.