Cronenberg from Venice: 'I've never had a better reception to a film'
Playback catches up with the acclaimed director from Italy, where his latest film, A Dangerous Method, premiered Thursday.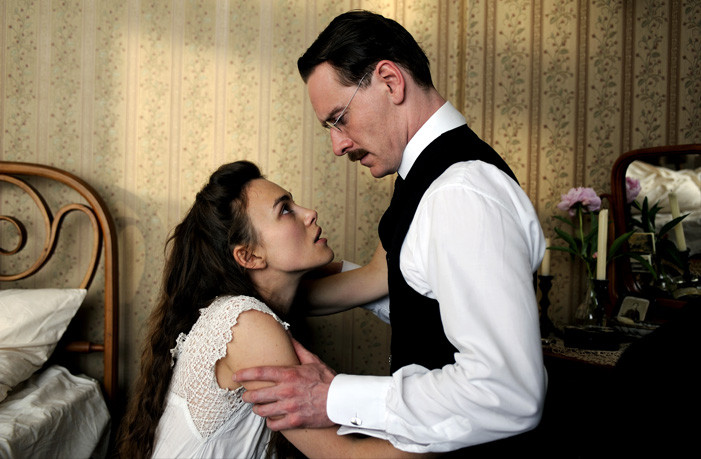 As UK actor Keira Knightley dominates headlines with her turn as a psychologically disturbed patient in David Cronenberg's A Dangerous Method, which debuted Sept. 2 at the 68th Venice Film Festival, the acclaimed director heaped praise on another screen siren poised for greatness: Canadian actor Sarah Gadon.
"I think she's phenomenal. I think I really discovered something incredible with her in A Dangerous Method," Cronenberg told Playback Daily over the phone from Venice.
A Dangerous Method portrays the complex relationship between psychoanalyst Carl Jung, played by Michael Fassbender, and his mentor, Sigmund Freud, played by frequent Cronenberg collaborator Viggo Mortensen.
The film focuses on the duo's treatment of a woman, played by Knightley, suffering from psychotic hysteria. Gadon plays Emma Jung, Carl's wife.
"She works with powerful actors in this film and really holds her own," he said. "She's a fantastic actress and I really think she's a hidden gem that I've discovered."
Reviews of the film have been largely positive, with Knightley's performance proving something of a lightening rod for the press, with reaction ranging from praise to skepticism. But audience reaction to the film's premiere screening in Venice was almost overwhelmingly positive, Cronenberg says.
"It's been fantastic. I've never had a better reception for a film.  There was a standing ovation so long that we had to leave the cinema in order to stop it."
As for the audience's reaction during the screening, Cronenberg said he felt the film seemed to hit home in all the right places.
"It's funny because I'm so used to the film now, that any reaction is surprising," he said with a laugh. "But, the humour – they understood the humour and reacted to it.
'The movie is a lot of intellectual talk," he continues. "But it's also a very emotional movie. It's unusual that way. But the audience was able to respond to both things at once."
As for screening the film at Venice ahead of hometown fest TIFF, Cronenberg said it was simply a matter of what the film's European distributors stood to gain from the press that could be generated from a Venice debut, and the fact that the fests have very different agendas.
"I think that's pretty common," he said of the Venice-TIFF schedule. "They are amongst the biggest two or three festivals in the world. They're different: Venice is a competition and Toronto isn't. One of Toronto's biggest strength is that it's not competitive. On the other hand, to be amongst 20 or 22 films in competition [is an honour]."
A Dangerous Method also marks Cronenberg's second effort with Toronto-based Propero Pictures' Martin Katz, whom he praises for his skill in helping to weave the complex web of financing supporting the film.
"It's really lovely to have coproductions – it's one of the best ways you can get an independent film made. But when you do an indie, you are dealing with [a complex structure] – A Dangerous Method incorporates about 14 financial entities. It's a very tricky to do, very difficult. If one half of the coproduction is Canadian and you have a capable producer, it helps. Marty is a very creative producer as well  [and understands more than] just paperwork, but in putting everything together."
 A Dangerous Method will receive its gala screening at TIFF on Sept. 10 at 6:30 p.m.