Andre Forcier's Coteau Rouge top Canadian film in Montreal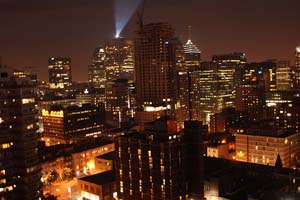 Having been shut out of juried film awards at the Montreal World Film Festival, it was left to ordinary fest-goers in Montreal to award trophies Sunday to homegrown Canadian films.
The Cinemathèque Québécoise prize for the most popular Canadian feature film went to Quebec director Andre Forcier's Coteau Rouge, which opened the Montreal festival on Aug. 18.
And the award for best Canadian short film went to Overcast, by Velislav Kazakov.
Montreal's competition jury gave its top Grand Prix of the Americas trophy to Belgium director Geoffrey Enthoven for the coming-of-age comedy Come As You Are, which also picked up the top audience award in Montreal.
And the Special Grand Prix of the jury award went to the Japanese film Chronicle of My Mother, by Masato Harada, while German director Brigitte Maria Bertele was named best director for Der Brand.
The poor showing by Canadian films in Montreal is partially explained by their absence, as major Quebec directors this year chose to debut their latest films at the Toronto International Film Festival.
High profile Quebec films to screen in Toronto include Anne Emond's Nuit #1, Guy Édoin's Marecages, Jean-Marc Vallée's Café de Flore, Philippe Falardeau's Monsieur Lazhar and Ken Scott's Starbuck.
Other Montreal award winners: most popular Latin American film for The Finger, by Sergio Teubal;  the most popular documentary shared by Matej Minac's Nicky's Family and Marina Goldovskaya's Bitter Taste of Freedom; and the FIPRESCI prize for best film in the world competition for Antoni Krauze's Czarny Czwartek, from Poland.
The Montreal festival also gave special awards to French actress Catherine Deneuve, Quebec star Ginette Reno, and veteran Canadian distributor Victor Loewy.