Minority copros 'costing Canadian jobs': WGC's Parker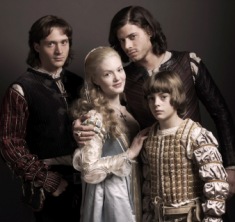 Minority copros the likes of The Tudors and Camelot are "costing Canadian jobs," said WGC executive director Maureen Parker in a statement accompanying the results of a new report commissioned by the Writers Guild and ACTRA.
Conducted by Nordicity, the report, "The employment intensity of film and television production in Canada," found that for every dollar of Canadian production spend, majority treaty copros generate more than 50% the number of Canadian jobs as minority treaty copros.
Meanwhile, exclusively Canadian fiction production in TV and feature film brings in around double the amount of Canadian jobs than the same level of treaty copros.
"The system is out of whack," continued Parker, who added that "minority coproductions employ mostly non-Canadians, and they take up very limited space Canadian broadcasters allot for Canadian shows in schedules already dominated by U.S. programs in simulcast. That may mean the next Rookie Blue or Combat Hospital – immensely popular shows employing more than double the number of talented Canadians – may not get made."
Rookie Blue, Combat Hospital and Flashpoint each drew more than 1 million viewers last week.
The report also found that in the last two years, minority treaty copros comprised 75% of treaty TV drama copro activity.
ACTRA national executive director Stephen Waddell acknowledged in a statement that while copros can benefit the industry, "we're seeing too many deals being done where Canadians are taking a back seat."
"The goal here needs to be employing Canadians, not simply using the coproduction treaties as a source of financing for foreign investors who only pay lip service to using Canadian talent," added Waddell.
WGC and ACTRA noted that Canadian TV production volume during 2009 and 2010 was worth just under $2 billion to the country's economy, generating 47,300 full-time equivalent (FTE) jobs. That number included 18,600 FTEs in production of Canadian TV shows.