Hollywood Suite movie channels to battle Netflix Canada threat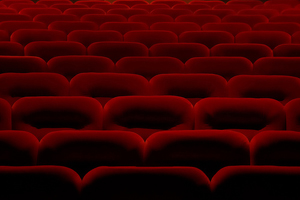 Who you gonna call if you're a cable, satellite or IPTV carrier and Netflix Canada's in your neighbourhood?
Hollywood Suite, a new four-channel specialty movie package set to launch this November, says broadcast veteran Jay Switzer, who unveiled the quartet of Category 2 services on Tuesday.
"TV service providers, the BDUs, are under enough pressure that they're looking for ways to improve their product," Switzer, chairman and co-founder of Hollywood Suite, tells Playback Daily.
"And our on-demand offering, with hundreds of movie titles over the year, plus the multi-platform elements, gives them additional tools to  compete with all of the over-the-top services, whether it is Apple TV,  Netflix Canada or others," he adds.
Switzer isn't saying yet which Canadian cable, satellite TV and IPTV carriers will offer the Hollywood Suite channels, or at what monthly price. Pricing and packaging will be unveiled closer to the launch of the channels.
But Switzer insists carriers are also drawn to his channels' multi-platform potential after Hollywood Suite acquired the digital rights to most of the Hollywood movies it will offer as part of its upcoming channel lineup.
That means subscribers of the Hollywood Suite channels will be able to view movies on-demand through their TV set-top box, on their computers or on smartphones and tablets.
And that should appeal to carriers that continue to beef up their own on-demand programming to face down growing competition from U.S.-based digital platforms reaching into the Canadian market.
The four Hollywood Suite channels are Warner Films, featuring library titles from the Warner Bros. film vault, The MGM Channel, showcasing movies from the Metro-Goldwyn-Mayer catalogue, the male-skewing Hollywood Storm channel featuring action films, and the female-skewing Hollywood Festival, programming indie and studio romancers.
Another pull: the exclusive use of two studio brands, Warner Bros. and MGM, to market the four channels.
Switzer said showcasing the MGM and Warner Bros. film brands to market the four specialty channels is a draw for domestic carriers.
"We have [MGM and Warner Bros.']  trust, their support, their library and we have their brands exclusively in Canada from a movie channel point-of-view. That's provided great comfort to our carriers, and helps us leap-frog over some of the noise in the marketplace," he explains.
On the consumer side, Switzer said the Hollywood Suite channels offer commercial-free movies, in HD, uncut and unedited.
The four channels will not compete with Canadian premium pay TV channels, with their first-run movie offerings.
Instead, Hollywood Suite is taking aim at a confused web of Canadian specialty channels and carrier-driven theme packages that feature movies in their lineup.
"It is a messy, tangled web to try to satisfy the movie lover right now in the specialty world. You have to pick and grab films from around 20 different channels," Switzer argues.
He added that Hollywood Suite as a single movie destination, that features advertising between films and not in them, should also appeal to Canadian viewers.
The movie channels have been three years in the making by a consortium that includes Switzer, and other industry veterans like David Kines, Jeff Sackman, Michael McLaughlin and Catherine Tait.
Alliance Films is another major investor in the Hollywood Suite venture.
The CRTC licensed the four movie specialty channels a year ago, and Switzer and his team have since negotiated with the major Hollywood studios and Canadian film distributors for library product and domestic cable, satellite TV and IPTV operators for carriage.
The specialty channels' mandate stipulates that a minimum 15% of content must be homegrown Canadian films.