TIFF adds gaming to industry programming
The game-focused TIFF Nexus is the newest addition to the fest's industry schedule.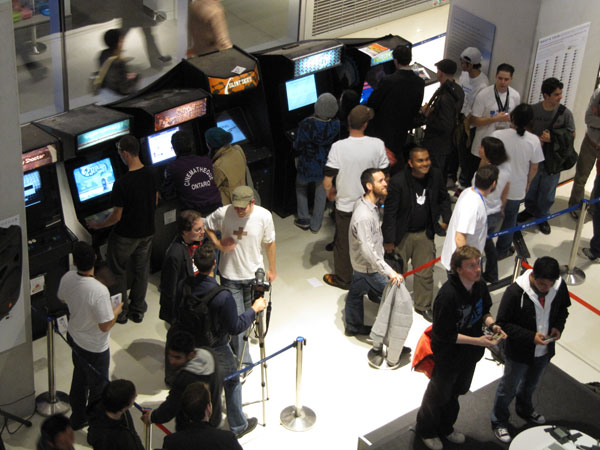 TIFF is strengthening its focus on the games and new media world, as it launches a new series of events called TIFF Nexus that will kick off next month as part of the fest's Industry Programs.
Along with returning programs Moguls, Meet With…, Focus On…, Master Class and Doc Conference, Nexus will launch with a discussion called "Developing William Gibson's Neuromancer as a Game and Film" on Sept. 14, delving into challenges and opportunities in bringing the sci-fi novel to a multi-platform world.
Space co-founder Mark Askwith will moderate a panel with the film's director and screenwriter Vincenzo Natali (Splice), Bedlam Games president and CEO Trevor Fencott, film producer Jay Firestone and the CMF's Francesca Accinelli.
"This is the evolution of TIFF support for screen-based media and storytelling on different platforms," TIFF's director of public programs Shane Smith tells Playback Daily. "We've danced with these sectors before with previous TIFF programming, and this is a chance to say 'we're serious about this, we want to work with these communities [and] support their growth and evolution.'"
He notes that TIFF has been meeting with the local game community, particularly through members of game enthusiast gathering the Hand Eye Society to figure out how to work together. "We wanted to engage them first because we didn't want to create anything that wasn't of interest to them," Smith says.
The result of the meetings evolved into phase one of Nexus: a series of four creative "jams" – hands-on collaborations – each followed by a conference related to the theme of the jam at the TIFF Bell Lightbox.
The Peripherals Initiative is the first jam led by Toronto Game Jam co-founder Emilie McGinley, which began in July, and sees game developers paired with hardware hackers to innovate in the areas of interface. Participants meet weekly and also work independently before wrapping in October in time for the first industry-focused conference and Digifest 2011. The conference will look at themes and practices in locative and mobile media – as well as showing off the results of the Peripherals jam.
Its second jam, game-making incubator The Difference Initiative, is also currently taking place. Led by Jim Munroe, the jam is focused on introducing women from various media sectors to game-making tools. It runs until December, which will then feed into the second conference produced in partnership with WIFT-T and address gender imbalance across media-making silos. Results from the incubator will also be shown at the conference.
The remaining two jams and conferences will roll out in 2012 with a focus on new media literacy and children's content timed with the TIFF Kids International Film Festival in the spring, as well as exploring the crossover between comics and games in time for TIFF 2012.
TIFF Nexus received funding from the OMDC's Entertainment and Creative Cluster Partnerships Fund, and is sponsored by Autodesk. Programming partners include Ryerson University, Hand Eye Society, Interactive Ontario as well as DDiMIT, Digifest 2011, Site3 coLaboratory, Ubisoft Toronto Studio and WIFT-T.
For the full list of TIFF Industry Programmes, click here. For more info on TIFF Nexus, click here.
Photo: Nuit Blanche 2010: The Hand Eye Society's Arcadian Renaissance at TIFF Bell Lightbox. (Untold Entertainment, Ryan Henson Creighton, 2010 ©)