Shaftesbury Films copro set to shoot in Australia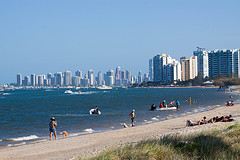 Oz broadcaster ABC is set to shoot its biggest kids show ever, Resistance, a coproduction with Canadian indie producer Shaftesbury Films.
Production on the $14 million, 26 x 30-minute kids sci-fi series will take place in South Australia Film Corporation's new studio facilities in Adelaide. It is being coproduced by Australia's Persistence Productions.
The kids series portrays a band of young resistance fighters in the future that are armed with technology and trained by a young billionaire.
Resistance, created by Andrew Dillon, will air on ABC3 in Australia and on YTV in Canada.
The 2008 pilot for Resistance starred Nicholas Hope, Kain O'Keeffe and Jane Badler.
The series will shoot over five months entirely on location in south Australia.