Lionsgate surprises with Q1 profit on TV gains
A growing and successful TV business is helping the Canadian producer deal with the risk and uncertainty of the theatrical movie releasing game.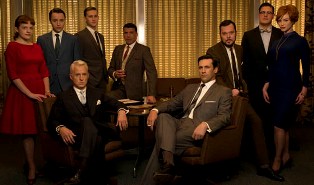 Netflix: Lionsgate's friend or foe?
The Vancouver-based Mad Men producer must be thinking friend after it surprised investors on Tuesday by producing a first quarter profit of $12.2 million, compared to a loss of $64.1 million in fiscal 2011.
And that profit line came despite a steep overall revenue fall.
Lionsgate said its bottom line during the latest quarter was helped by lower theatrical marketing costs and not having to pay lawyers to fend off billionaire investor Carl Icahn, as it had to a year ago during a high profile proxy battle.
At the same time, a recent syndication deal that sends Mad Men to Netflix underlines how Lionsgate's TV division and pay TV platform Epix continues to offset a risky theatrical movie business for the mini-major.
Overall revenue at Lionsgate during the first quarter of fiscal 2012 came to $261.2 million, against a year-earlier $326.6 million.
The producer said it was a timing issue: Lionsgate had only one major theatrical release during the latest quarter, Tyler Perry's Madea's Big Happy Family, against three nationwide film releases during Q1 2011: Kick-Ass, Killers and Why Did I get Married Too?
The Canadian producer's movie revenue fell 30% to $192.6 million.
And home entertainment revenue from movies and TV series fell 32% to $92.9 million.
But on the TV side, TV program revenue was $68.7 million, up 27% from year-earlier levels, and domestic TV series licensing from the mini-major's production, distribution and syndication business jumped 24% to $49.9 million on deliveries of Are We There Yet?, Tyler Perry's House of Payne, The Wendy Williams Show and seasons 6 and 7 of Weeds in syndication.
Lionsgate also indicated that Epix, which it runs with Paramount, delivered a $4.8 million profit, against a year-earlier $12 million loss.
"Our strong performance in the quarter reflected significant contributions from our television business and our share of the Epix channel as well as decreased costs in several areas," Lionsgate co-chairman and CEO Jon Feltheimer said in a statement after releasing his company's latest financial results.
"Our rapid and accelerating transition from traditional to new digital businesses, both domestically and internationally, is helping to drive our progress and positioning us for future growth," he added.
Lionsgate will talk to financial analysts about its latest results Wednesday.