Industry vets to receive Gemini bling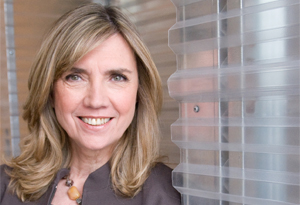 Industry veterans Christina Jennings, Paul Bronfman and Cedric Smith are to be honoured at the upcoming Gemini Awards, the Academy of Canadian Cinema & Television said Wednesday.
Jennings, who founded Shaftesbury Films in 1987, is to receive the Academy Achievement Award for her contribution to Canadian film and TV production.
And the Academy's board is to honour Paul Bronfman for his own contribution to Canadian TV after founding production equipment supplier and studio operator Comweb Corp. in 1987, and currently chairing the Pinewood Toronto Studios complex in Toronto.
Veteran actor Cedric Smith is to receive the Earle Grey Award for his body of work, which includes a lead role in  Road to Avonlea, and star turns in Night Heat and Street Legal.
The Academy will also give departing chief CTV news anchor Lloyd Robertson the Gordon Sinclair Award for broadcast journalism.
Elsewhere, The Canada Award will go to The Storytelling Class, a documentary about a Winnipeg high school that was produced by John Paskievich and John Whiteway of Sedna Productions.
And this year's Gemini Humanitarian Award will go to Mark Terry, a TV and documentary producer whose credits include thought-provoking films like The Antarctica Challenge: A Global Warning (2009) and The Polar Explorer (2011).
Other trophy winners: The Actors' Fund of Canada will receive the Gemini special award for exceptional service to the Canadian TV industry; the Margaret Collier award goes to writer/producer Bob Carney (E.N.G., Flashpoint); and the Outstanding Technical Achievement award will be received by David F.E. Corley, who invented the Corley colour pattern test to revolutionize TV.
Rounding out the special Geminis at Canada's TV awards is the National Film Board of Canada's digital productions receiving an outstanding technical achievement award for digital media.