CTV announces fall premiere dates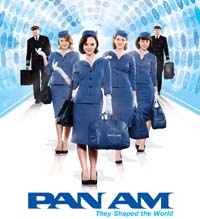 Bell Media has announced the premiere dates for its fall season of new shows on CTV and the newly renamed CTV Two.
CTV's new daytime lineup premieres on Monday Sept. 12 with the new season of The Ellen DeGeneres Show at 2 p.m. Also new to the network's daytime lineup is Anderson Cooper's chat show Anderson, which airs at 3 p.m. on CTV Two and 5 p.m. on CTV.
Tuesday night's first premiere of the season is The Protector on Sept. 13 at 9 p.m. on CTV Two. Unforgettable, the crime/mystery drama starring Poppy Montgomery premieres Tuesday Sept. 20 at 10 p.m. on CTV. CTV Two's new comedy Man Up premieres Tuesday Oct. 18 at 8:30 p.m.
Hotly anticipated Simon Cowell production The X Factor makes its premiere on Wednesday Sept. 21 at 8 p.m. on CTV. A competition show is nothing without its results night, The X Factor's premieres on Thursday Sept. 22 at 8 p.m. on CTV Two.
CTV's Saturday night bet for all non-hockey viewers, The Sing-Off, premieres Saturday Sept. 24 at 8 p.m. on CTV.
The aviation period drama Pan Am, starring Christina Ricci, premieres Sunday Sept. 25 at 10 p.m. Also new on Sundays is the storybook-themed Once Upon a Time, which begins Oct. 23 at 7 p.m.
Rounding out CTV's fall lineup is the fantasy drama Grimm, premiering Sunday Oct. 23 at 7 p.m.
From Media in Canada