TIFF puts up $55,000 in Canadian film prize money
The Toronto International Film Festival will award prizes for feature film, short film and first-time Canadian filmmakers; Canada's Gunnarsson sits on best Canadian feature jury.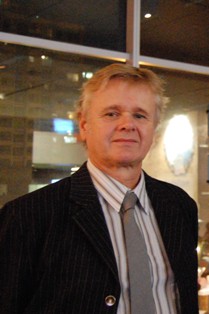 TIFF's film competition coin hunt has started, with prizes unveiled Tuesday for feature film, short film and first-time filmmakers.
Toronto fest organizers said this year's prize for best Canadian feature film will be worth $30,000, with the feature film jury will include actor Liane Balaban, director Sturla Gunnarsson (pictured), journalist/producer Denis Séguin and producer Gabriella Martinelli.
The prize's 2010 winner was Denis Villeneuve for Incendies.
The features jury will also choose the best Canadian first feature film winner, which will earn a $15,000 cheque.
Deborah Chow's The High Cost of Living took the prize in 2010.
TIFF's prize for best Canadian short film will net the winner $10,000.
The short film jury includes Sundance programmer John Korn, filmmaker Srinivas Krishna and Hot Docs programmer Karina Rotenstein.
The 2010 best short film winner was Vincent Biron for Les Fleurs de l'âge.
TIFF's Canadian film winners will be announced on Sunday, Sept. 18.