Slice adds eight for fall
Canadian factual series', such as Intervention Canada and Cake Walk: Wedding Cake Edition, comprise half of Slice's new fall programming.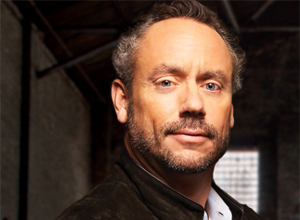 The fall schedule for Shaw Media's Slice Network includes eight new series, including four Canadian shows.
Leading the charge is Cake Walk: Wedding Cake Edition, which premieres on Wednesday, Sept. 7 at 9 p.m. The show is hosted by Caroline Rhea and features Canadian cake designers competing to create a wedding cake for one couple.
Former Dragons' Den star Brett Wilson makes his solo debut on Monday, Sept. 12 at 9 p.m with his new show Risky Business. The show gives couples two unconventional ways to invest their life savings, such as investing in undervalued vintage wine labels, or a high-stakes night of gambling. The couple invests in one option and Wilson puts his own money into the other.
Intervention Canada, the just-announced addition to the Slice lineup, premieres on Friday, Sept. 9 at 8 p.m. The show profiles people whose dependence on drugs, alcohol or other compulsive behaviours have brought them to the point of personal crisis.
And Frantic Films' franchise 'Til Debt Do Us Part gets a new spin with 'Til Debt Do Us Part: Baby Edition, premiering on Monday, Sept. 12 at 9:30 p.m. The reality show features host Gail Vaz-Oxlade helping families dealing with the financial burdens of parenthood.
Also making fall premieres on the net are Shotgun Reno on Thursday, Sept. 8 at 9 p.m., in which couples undergoing a major life stressor like having a baby while dealing with home renovations; Dance Moms on Thursday, Sept. 8 at 10 p.m. and Mob Wives, a series which follows four women dealing with life after their husbands or fathers have been convicted of committing mob-related crimes, premiering Friday, Sept. 9 at 10 p.m.

Also new to the specialty channel is Drop Dead Diva, the comedic drama which tells the story of a model who dies and is re-born as a plus sized attorney. The third season of the show premieres on Sunday, Sept. 11 at 10 p.m.