Canadian cast for CTV drama Highland Gardens revealed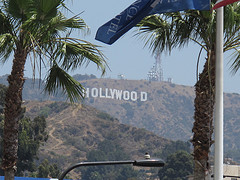 Epitome Pictures' one-hour drama Highland Gardens for Bell Media has cast local talents Joe Dinicol, Chelan Simmons, Jewel Staite, Cassie Steele and Benjamin Watson.
The Canadians are attached to the six-part series for CTV about actors looking to make it in Hollywood.
Martin Gero (Bored to Death) is showrunning the drama, and directing, and will share executive producer credits with Degrassi alum Linda Schuyler and Stephen Stohn.
Production on Highland Gardens has started in Toronto, and will shift to Hollywood this fall.
Also directing episodes of the drama is Stefan Brogren, who helmed the 2009 TV movie Degrassi Goes Hollywood and a 2008 four-episode story arc for Degrassi set in Hollywood for Epitome Pictures.
The Highland Gardens writing room includes Gero, Aaron Abrams, Playback's 2010 10 to Watch writing duo Matt Huether and Cole Bastedo, as well as Karen Hill and Brendan Gall.
Ben Rotterman is producing for MuchMusic, and Trish Williams for Bell Media.
Editor's Note: In the original version of this article, Playback stated that Highland Gardens will air on MuchMusic. However, CTV would like to clarify that a decision regarding what channel the show will air on has not been made.
Photo: AdamJackson1984, Flickr Creative Commons