Shaw Media orders Intervention Canada series for fall
The popular A&E series about friends and family helping people with addictions is coming to Slice.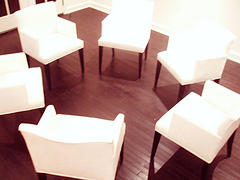 This should make for addictive Canadian TV: Shaw Media has ordered a local version of the A&E doc series Intervention from Open Door Co. and Insight Productions for its Slice network.
Intervention Canada will start airing on Sept. 9 with back-to-back episodes.
The one-hour series will portray Canadians whose family and friends intervene when drugs, alcohol or other compulsive behaviour threatens their lives and relationships.
Each episode will be anchored by Canadian interventionists Andrew Galloway and Maureen Brine.
The first season of 13 episodes of Intervention Canada will work closely with a dozen Canadian private treatment facilities countrywide to identify and offer a lifeline to people with addictions.
The first episode will feature John, a 50-year-old man with four children whose life imploded after he became addicted to crack cocaine and heroin.
His mother, four sisters, and grown sons intervene to try and bring John back to health.
Photo: emdot, Flickr Creative Commons