OIFF set to premiere three Canadian features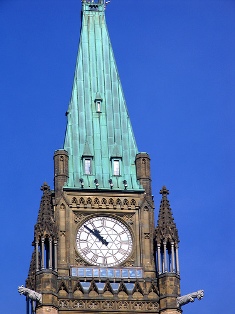 The Ottawa International Film Festival (OIFF) has revealed its 2011 Official Film selections lineup, featuring international premieres for three Canadian films.
Making their international debuts at OIFF will be A Violent State directed by Adrian Langley, action thriller Kennyville directed by Brooks Hunter and drama The Righteous Tithe, directed by Paul Dervis.
And premiering for the first time in Canada is Running Mates, an American feature directed by Thomas Michael, starring Henry Winkler, Graham Green, DJ Qualls, and Paolo Mancini.
The film festival also features a night of five Canadian shorts, which will include Jerome Sable's The Legend of Beaver Dam, Theodore Ushev's Lipsett Diaries (Les Journeaux de Lipsett) and Kaveh Nabatian's Vapor. The shorts were selected from TIFF's top ten Canadian shorts.
Adding to its scripted shorts program, OIFF is screening documentary shorts Caged Innocence, directed by Karim Ayari and Nina Bains, This is My Witness by Ed Kucerak, and Dreamcoat, directed by Michael Ostroff and Ben Walker.
The festival will also present the winner of the OIFF 72-hour film challenge, comedy short Polar Bear Love, and present a select group of short films selected from Ottawa digital film festival Digi60.
To round off the program, the festival adds eight more home-grown shorts and skateboard feature documentary Highway Gospel, directed by Jaret Belliveau and Craig Jackson.
OIFF closes with a night hosted by Hollywood producer Aaron Ryder, who will be screening two of his classic cult films, Donnie Darko and Momento.
The festival runs from Aug. 18 to 21 at the World Exchange Plaza's Empire Theatres in Ottawa.