ACTRA to honour broadcaster Dick Irvin
Sports commentator Irvin will be presented with ACTRA Montreal's Award of Excellence at the 2011 awards gala.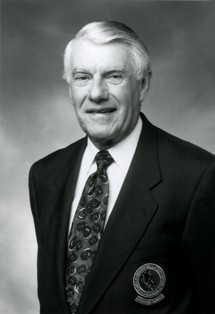 ACTRA Montreal has announced that this year's recipient of the Award of Excellence at the ACTRA Awards will be Dick Irvin, legendary sports colour commentator on CBC and CFCF.
His work as a play-by-play announcer for the Montreal Canadiens has already gained him a place in both the Hockey Hall of Fame and the Canadian Broadcasters Hall of Fame.
The awards will take place Sept. 11 at Montreal's Place des Arts, and will also honour Virginia Ryshpan with the 2011 Community Builder Award, for her work as ACTRA Montreal's first staff person and assistant national executive.
Previous winners of the Award of Excellence include William Shatner, Jay Baruchel, Walter Massey and Ranee Lee.