Foxfire adds Ali Liebert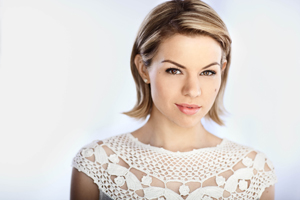 Vancouver actor Ali Liebert (Year of the Carnivore, Wolf Canyon) has been cast in the 1950's era feature Foxfire, based on the novel by Joyce Carol Oates.
The teen rebellion drama revolves around a group of young girls in upstate New York who form a gang. Liebert is slated to play the role of mother figure Muriel and girlfriend to the main character's father.
Production is already underway in Sault Ste. Marie in Northern Ontario.
Foxfire is written and directed by French filmmaker Laurent Cantet (The Class [Entre les Murs]) for Paris-based Memento Films International, with producers Caroline Benjo, Barbara Letellier, Carole Scotta, Simone Urdl, Jennifer Weiss and Pierre Milon.
Liebert is also set to appear in Carl Bessai's Sisters & Brothers, as well as Mike Clattenburg's Afghan Luke.