Mochrie joins Please Kill Mr. Know It All
Canadian comic Colin Mochrie is one of two Canucks added to the indie rom com's cast.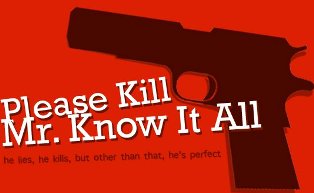 Colin Mochrie and singer-songwriter Tom Wilson have joined the indie rom com Please Kill Mr. Know It All.
Mochrie plays a TV talk show host and Wilson a celebrity whose life is dramatically changed based on the newspaper column advice he receives.
Please Kill Mr. Know It All, which is written, produced and co-directed by Sandra Feldman and Colin Carter, is currently shooting in Toronto.
The ensemble cast includes Lara Jean Chorostecki (Camelot), Jefferson Brown, Kristina Pesic and Cliff Saunders.
The pic is produced by Road Child Films production and will be released in 2012.