Doc filmmakers earn 'Giving Voice' apprenticeships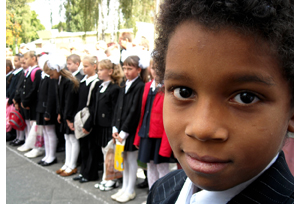 Four documentary filmmakers will get the chance to work with professionals, as the second edition of the Giving Voice: Filmmakers Working with Filmmakers announces its recipients.
The program is aimed at doc professionals looking to expand their skills under guidance from an acclaimed industry mentor for four months, with the latter also benefiting from the experience.
"To my knowledge, there's nothing like this apprenticeship program being offered by any other organization or training institution in the country. It's really going to help these industry professionals transition to the next step in their career development," said DOC executive director Lisa Fitzgibbons in a statement.
Vancouver's Greg Masuda will work with mentor Julia Ivanova, honing indie filmmaking business skills, such as financing, monetization, distribution, at Ivanova's Interfilm Productions, as well as lending a hand with the company's latest project, High Five. Ivanova's Family Portrait in Black and White (pictured) was featured at Sundance and won the Best Canadian Feature at Hot Docs in May.
Toronto's Kevin Caners will work with mentor Ryan Noth and FilmCAN on the film- and music-centric National Parks Project follow-up Northwords. Montreal's Shelley Tepperman has been teamed with mentor Garry Beitel to learn the craft of long-form documentary, and Franck Le Coroller (also from Montreal) has been paired with mentor Magnus Isacsson, studying the integration of many subjects in one film.
The program is sponsored by CBC's documentary and the Documentary Organization of Canada.