TVO gets new digital Agenda
The Agenda with Steve Paikin is going digital in time for the Ontario elections.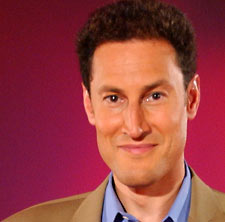 The Agenda with Steve Paikin is launching on four digital platforms, thanks to a new partnership between TVO and Toronto-based Polar Mobile.
In the lead up to the Ontario election this October, the pubcaster's current affairs program is heading to BlackBerry smartphones, Apple iPhones, Android and Windows Mobile smartphones as part of TVO's  Your Vote 2011 initiative.
"[Digital] is the best thing that's ever happened to us," TVO CEO Lisa de Wilde tells Playback Daily. "We saw an opportunity to roll out in time for the election and with mobile use increasing, we decided we needed to be there."
The forthcoming mobile app will let users view eps of The Agenda, as well as read Paikin's blogs and access to Agenda related Twitter feeds, in addition to TVO's live broadcast TV schedule.
De Wilde also tells Playback Daily that promotion for the app will be rolled into Your Vote 2011, as well as through the program's travelling On the Road live broadcast and its community-driven forum AgendaCamp.
The app uses Polar Mobile's SMART Platform, which is also used by Time Inc, the Globe and Mail, Conde Nast and Transcontinental Media.
TVO has been rolling out a number of apps based on its educational mandate, particularly on the kids side, including its first BlackBerry PlayBook app My Canada for just before Canada Day, Polka Dot Shorts and Flower Frenzy.