Cogeco Fund announces 20 recipients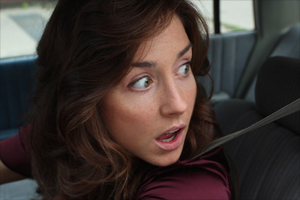 Twelve of the 20 projects that received money from the latest round of Cogeco Program Development Fund will be broadcast on CBC and SRC.
"CBC is making some great breakthroughs with their dramas," the fund's executive director Andra Sheffer tells Playback Daily. "They have good audience numbers and high quality productions. They have been working hard for years to get to this point, so it is exciting that they have several series that deserve to continue [to receive funding]."
Returning CBC series' receiving Cogeco funding include Being Erica (pictured) and Republic of Doyle. On SRC, funded series include Belle-Baie, La Galere, Mirador, Les Rescapes and Trauma. New CBC programs receiving Cogeco funding include Arctic Air – which was just announced to star Adam Beach – and two MOWs, Sunshine Sketches and The Phantoms.
Projects are evaluated on their creative materials, teams, relevance to Canadian audiences, international potential and recoup potential.
"The board picks the [shows or movies] that they find are outstanding in these areas," explains Sheffer of new-programming picks. "When projects are in second or subsequent seasons, it is easier – we know what they are like and how well they have done."
Other recipients in the returning-seasons category include Murdoch Mysteries on Citytv, and Toute la verite on Groupe TVA.
New series Guardians (APTN) from Wapos Bay Productions, Highland Gardens (CTV, MuchMusic) from Epitome Pictures and Toopy & Binoo – The Puppets (Treehouse) from Echo Media Productions have also landed Cogeco funding, along with other MOWs Angel Duty, Mistletoe Over Manhattan and Santa's Christmas Suit for CTV and Hallmark in the U.S.
The 26th Annual Gemini Awards from the Academy of Canadian Cinema & Television is the only special project to receive funding this round.
For more information about the fund, click here.