Exclusive content deals: industry threat or opportunity?
Vertically integrated and independent Canadian carriers on Wednesday continued to debate the promise or perils of exclusive content deals before the CRTC.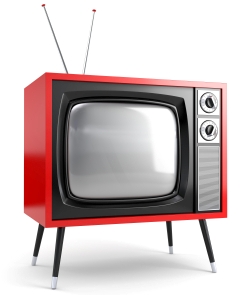 The question of whether to ban or back exclusive media deals on Wednesday overshadowed the CRTC's hearing into the impact of vertical integration on the Canadian broadcast system.
Cable giant Shaw Communications echoed an earlier call from phone giant BCE that new rules to encourage the non-exclusive distribution of Canadian content were unnecessary.
"We have to continue to invent and reinvent ourselves to find ways to ensure that consumers have that choice," Shaw Communications CEO Brad Shaw told the CRTC as he argued that banning exclusive media deals hampered his company's ability to package services and innovate.
Brad Shaw urged the CRTC to "reject proposals for unnecessary new…codes and safeguards."
His comments ran counter to calls from Rogers Communications and other industry players this week that linear TV content be freely distributed to all on broadcast and ancillary platforms, including mobile video, to ensure a level playing field.
And independent distributors on Wednesday similarly called for new CRTC rules and codes to encourage non-exclusive distribution of content and to safeguard against anti-competitive market activity.
"It is…vital that measures be put in place to ensure that independent distributors are able to access content from vertically integrated broadcasters on fair and reasonable terms," Teresa Griffin-Muir, VP of regulatory affairs for MTS Allstream, told the CRTC Wednesday.
Measures urged by Griffin-Muir included a regulated basic cable package for Canadian TV subscribers, price regulation and transparency in arbitration during dispute settlements.
"These and other measures are required to counter the tendency of vertically integrated companies to self-deal," Griffin-Muir argued.
But specialty and pay TV operator Astral Media, in its appearance before the CRTC, made it a point to distinguish between carriers offering content on an exclusive basis to cable or satellite TV subscribers and programmers offering exclusive content to its subscribers, as Astral's The Movie Network does with HBO and Showtime programming.
"This enables us to differentiate our channels in the marketplace and provide a compelling entertainment proposition to consumers," Jacques Parisien, Astral's COO, told the regulator.
"Without exclusive rights we would all chase the same top programs, which would strip the industry of diversity, reduce consumer choice, devalue our system and … affect Canadian programming expenditures," he added.
On Wednesday afternoon, industry unions and guilds also weighed on the issue of exclusive distribution of content.
Kelly Lynne Ashton, director of policy for the Writers Guild of Canada, urged the CRTC to impose a prohibition on the exclusive distribution of programming.