Peace Point acquires 100% control of DIDtv
The prodco is relaunching the division as Peace Point Entertainment USA.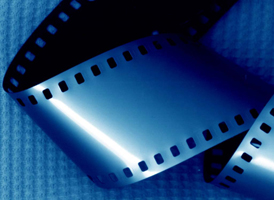 Canadian indie producer Peace Point Entertainment has acquired full control of its U.S. division DIDtv, and plans to relaunch the stateside production arm as Peace Point Entertainment USA.
Toronto-based Peace Point bought out the 50% DIDtv stake held by Tricon Films and Television that it did not already own.
As it assumes 100% ownership of DIDtv, Peace Point has hired Danny Passman's Crybaby Media to help develop a slate of new reality shows for the U.S. market.
"Our expansion into the U.S. provides an important platform to expand our success in creating series' around big characters, within unique worlds and engaging formats," Peace Point president and CEO Les Tomlin explained.
An example: the producer is developing a reality show about a husband and wife team who make coffins near Las Vegas, Nevada.
Tomlin said the U.S. division will either make shows directly for U.S. broadcasters, or bring on board a Canadian broadcast partner to trigger local tax credits and other subsidies.
Peace Point Entertainment USA is represented by Hollywood agency CAA.