Nerd Corps digs TV deal with Disney XD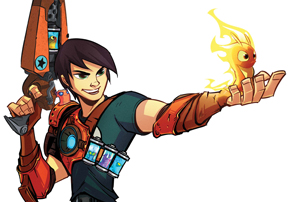 Vancouver-based Nerd Corps Entertainment has secured a TV deal with Disney XD for its comedy-action series Slugterrainea.
The deal grants Disney XD cable rights for the US and globally with Nerd Corps retaining terrestrial rights for the rest of the world.
The 39 x 22-minute 3D series is a sci/fi adventure series that follows hero Elias Shane and his crew as they explore caverns and challenge their rivals in a subterranean world.
The series is currently in development and is expected to be delivered in 2012.
From KidScreen Daily