Josh Lucas joins The Firm from Entertainment One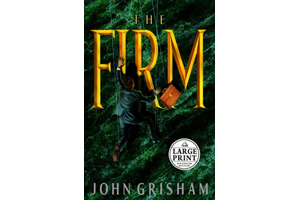 Josh Lucas has signed on as the lead in the legal drama The Firm from Entertainment One and Sony Pictures Television Network.
The film star will play attorney Mitchell McDeere, the role performed by Tom Cruise in the original movie The Firm, from Paramount Pictures.
The TV drama is also based on John Grisham's 1991 novel of the same name.
Executive producer credits on The Firm go to Grisham, Lukas Reiter, John Morayniss, Michael Rosenberg and Noreen Halpern.
The series will air on AXN networks in around 125 territories internationally.
Entertainment One Television has the broadcast and pay TV and other rights for the series outside of AXN markets and is handling distribution of the series worldwide, including North America.