NFB names Generoux to Saskatchewan post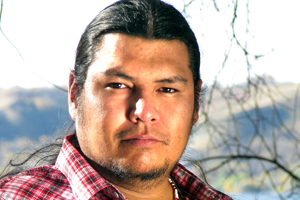 The National Film Board of Canada has its first Saskatchewan-based producer in a decade, naming Regina-based Cory Generoux to the post.
The former CEO and president of Cree Thunder Entertainment and Running Buffalo Communications will be the face of the NFB's Saskatchewan operations, working to increase the industry's profile in the province and work with regional artists and producers. The NFB has executive producers and producers for each of its provincial offices across Canada.
"The plan is to increase production coming out of Saskatchewan, in many different forms, digital, linear, docs, as well as looking for digital media," Generoux tells Playback Daily.
"There's a lot of talent here, and not just in Regina and Saskatoon," he adds. "Production has been down a bit with the recession, so it's exciting for the NFB to take a serious look at increasing production out of Saskatchewan."
Saskatchewan-born Generoux's credits include director of documentary Dogz Lyfe: Burdens of a Gangsta Rapper (2009) produced by Cooper Rock Pictures in association with SCN and APTN. He was also co-director, director of photography and editor on Jim Brady: In the Footsteps of the Métis Leader, from Y'utthe Askiy Productions, also for APTN and SCN.
Generoux says his appointment has been well-received, and he's been fielding plenty of calls from industry folks excited about increasing production activity in the region.
His new role at the NFB is well-timed with the recent news of SaskFilm announcing its Film Friendly Saskatchewan initiative to promote awareness of film and TV production in the province.
He first worked with the NFB in 2007, writing and directing the short film The Power of a Horse. Generoux is also a member of the comedy sketch trio Bionic Bannock Boys.